May these recipes fill your homes with the warmth of a grandmother's love, bridging generations and connecting us to our shared heritage. This is for you, with love and gratitude, 
Julia Talore Zilman, The Author
At the tender age of 10, Julia experienced a profound loss when her grandmother, Tamara, passed away. Their bond had always been a special one, filled with the warmth of Tamara's amazing baked creations. Determined to keep her grandmother's memory alive, Julia embarked on a journey that intertwined her love for baking with her desire to reconnect with her roots. Guided by Tamara's treasured recipe book, Julia stepped into the kitchen and discovered more than just ingredients – she unearthed the stories of four remarkable generations of women. From her great-great-grandmother Shendlya, who carried the family's culinary traditions across generations, to her great-grandmother Maria, who added her unique touch to every dish, Julia's baking escapades became a pathway to the heart of her family's history.
Julia's narrative wasn't confined to her kitchen walls. Inspired by the legacy of these incredible women, she crafted a heartfelt calendar that beautifully narrated her family's recipes month by month. Through the turn of each page, readers were transported into the favorite baked creations of Shendlya, Maria, Tamara, and Julia herself – a lineage of strong, passionate women bound by a shared love for the culinary arts. Julia's story resonated far beyond her family circle as she channeled her passion into upcoming books, ensuring that the Ashkenazi recipes and tales of these generations would be preserved for others to savor and cherish. Her unwavering dedication to sharing her heritage and preserving her grandmother's memory earned her the esteemed "Doing Jewish" grant by East Valley JCC, a recognition of her commitment to weaving a tapestry of history, love, and tradition through the art of baking.
Full art calendar with BAKING recipes published
FIRST EDITION OF THE COOK BOOK, featuring family
recipes will be published
Indulge in the rich heritage of the "Rugelach Love" project with the cherished rugelach recipe that has transcended generations. This delectable treat, steeped in tradition,
Read More »
Julia Zilman, the recipient of the "doing Jewish" grant, kicked off the first phase of her project by presenting her meticulously crafted calendar to Leisah
Read More »
Julia Zilman's long-awaited calendar, adorned with captivating images and brimming with cherished Ashkenazi family recipes, has at last been unveiled. This exquisite creation is more
Read More »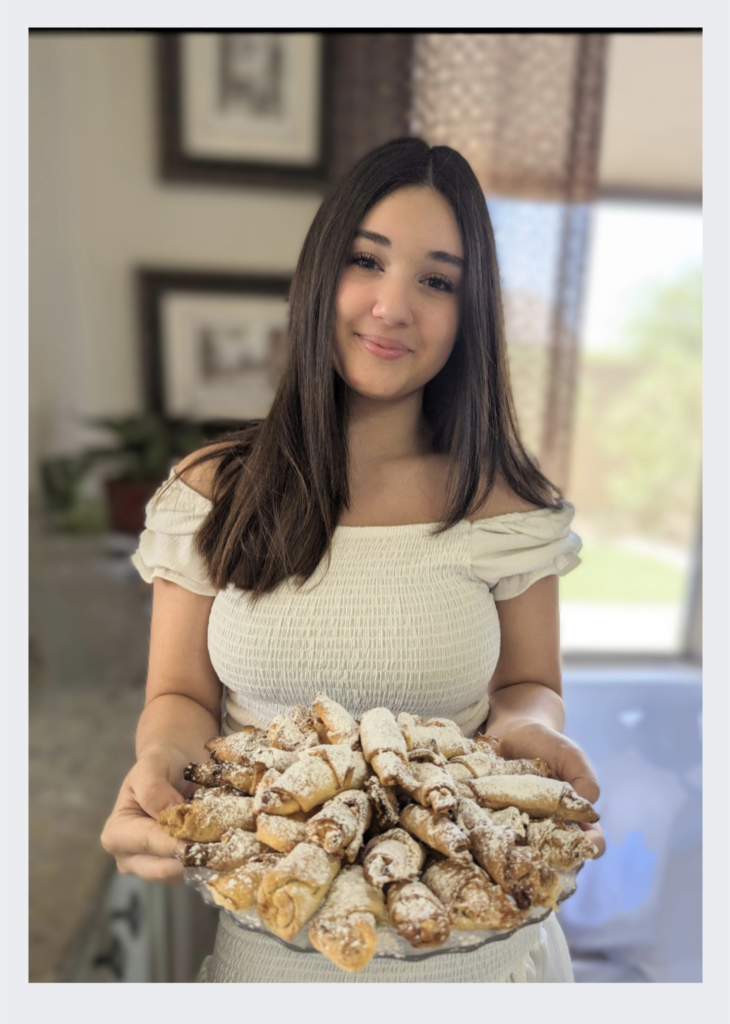 Meet Julia Talore Zilman, a driven and passionate 16-year-old student enrolled in the CREST program at Paradise Valley High School. With a fervor for Biomedical science, she aspires to carve her path as a future doctor. Beyond her academic pursuits, Julia's heart beats strongly for her Jewish heritage. As a tribute to her beloved grandmother Tamara and the remarkable lineage of family cooks spanning four generations, Julia's project takes shape. This endeavor isn't just about her own family; it's a heartfelt dedication to those who hold memories of their Jewish grandmothers' cooking but lack the cherished recipes. Julia hopes to connect them to their roots and offer them the joy of relishing food "like their grandmother used to make," creating a legacy that transcends generations.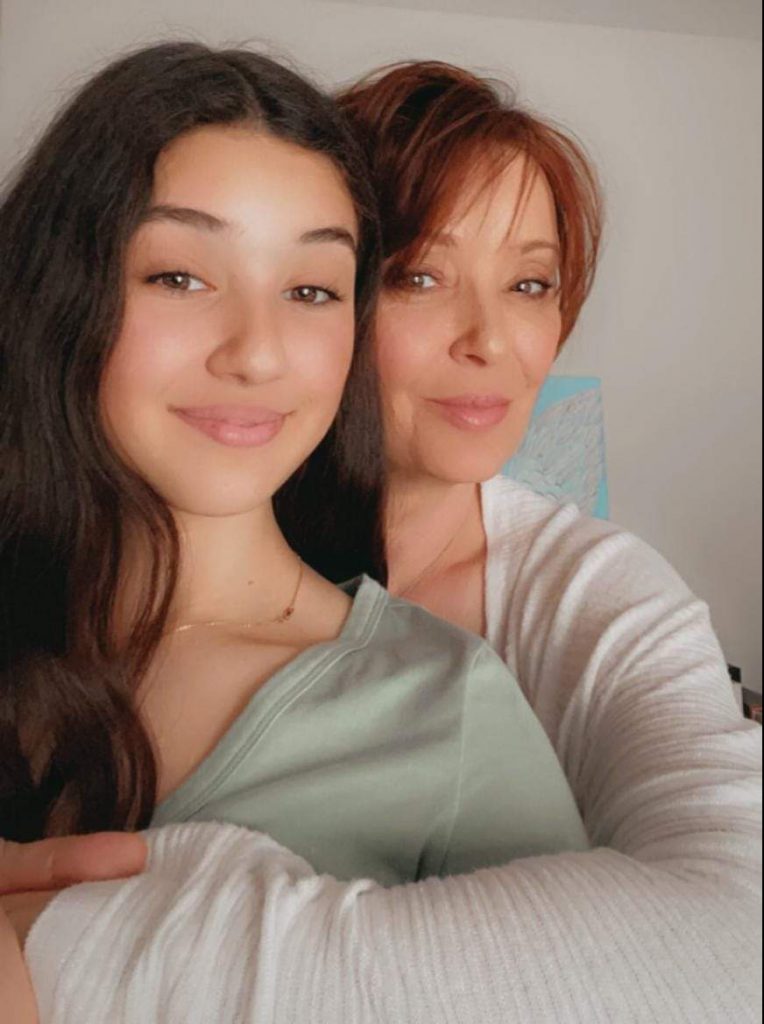 Violet Zilman, a woman of boundless dedication and unwavering love, plays a pivotal role in Julia's culinary journey. As Julia's mother, Violet takes on a multitude of roles – from crafting captivating images to skillfully editing content and even facilitating the translation of treasured family recipes from Russian to English. Her support extends beyond tasks; it's a heartfelt mission to bolster her daughter's aspirations. In a poignant twist of fate, Violet shares the same loss that fueled Julia's project – the loss of her own grandmother, a remarkable cook whose recipes were never documented. Guided by love and a shared commitment, Violet's presence ensures that the flavors of the past continue to thrive in the present, as a tribute to her grandmother's legacy and a testament to the enduring strength of family bonds.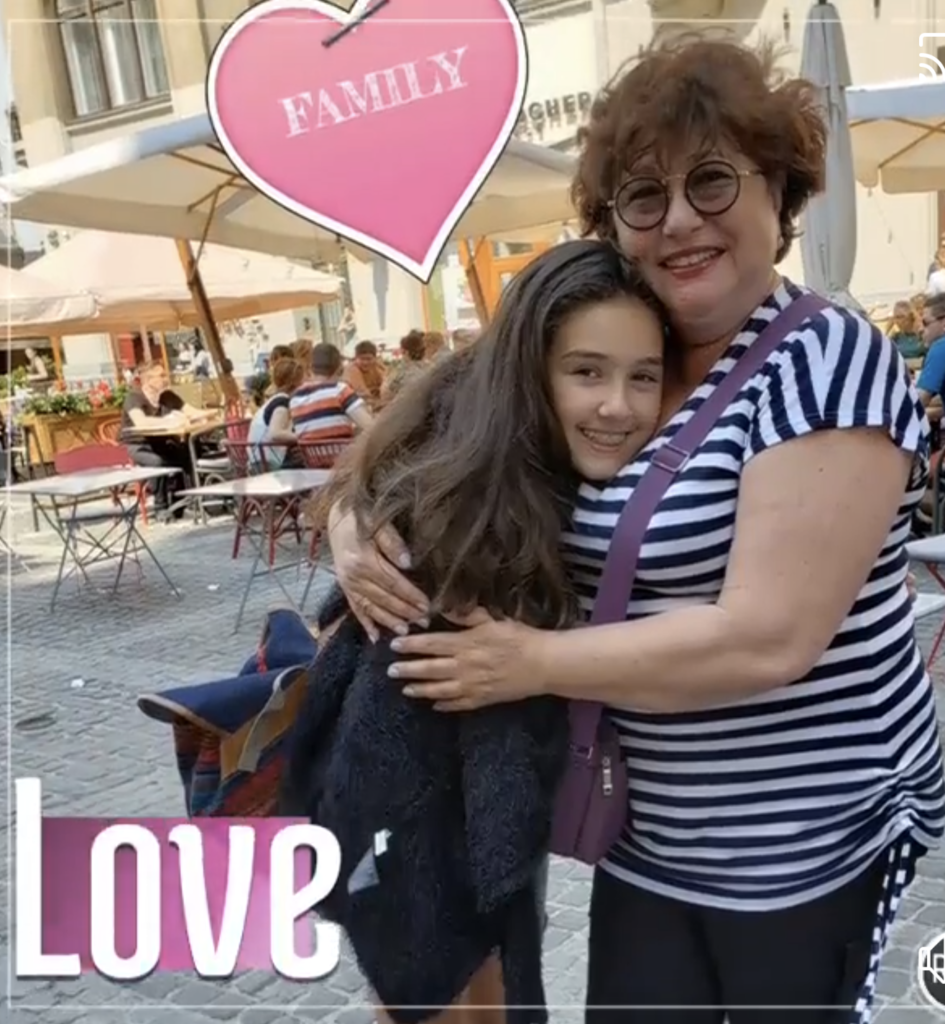 Alla Pochinok, a guardian of family history and a beacon of connectivity, stands as Julia's aunt. With an unwavering passion for Jewish genealogy, Alla takes on the vital role of the family's main keeper of the ancestral tree. Residing in the heart of Kyiv, Ukraine, she carries with her the essence of their heritage. Alla's dedication extends far beyond geographical borders; she plays a pivotal role in bridging the gap between generations and continents. As an integral part of Julia's journey, Alla's support and expertise serve as a testament to the profound impact that family connections can have, transcending time and place to ensure that the roots of their shared history remain unbreakable and cherished.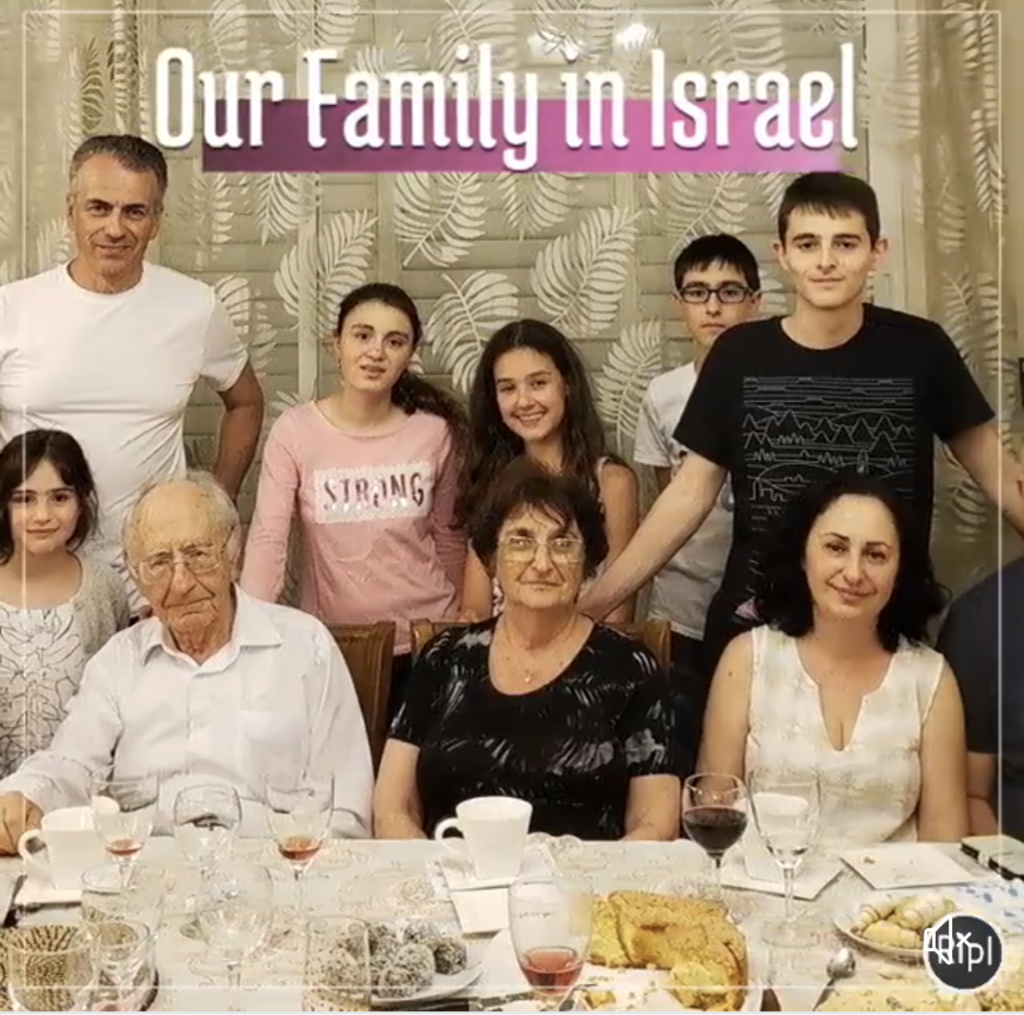 Gennady Fleishman, Julia's uncle and an ardent advocate for preserving family heritage. He finds his calling in the heart of Israel.   Gennady's passion lies in delving deep into the intricacies of family genealogy. His unwavering commitment is a reminder that regardless of distance, the ties of family and shared history remain unbreakable, transcending borders and echoing the sentiment that stories are meant to be told and cherished across time and space. His dedication binds generations together and contributes to the broader tapestry of their Jewish heritage.
Whisking up Memories, Stirring Love,
Grandma's Recipes, Like Hugs from Above."